Day 2 of the Three day quote challenge and I am really excited to share with you my next quote.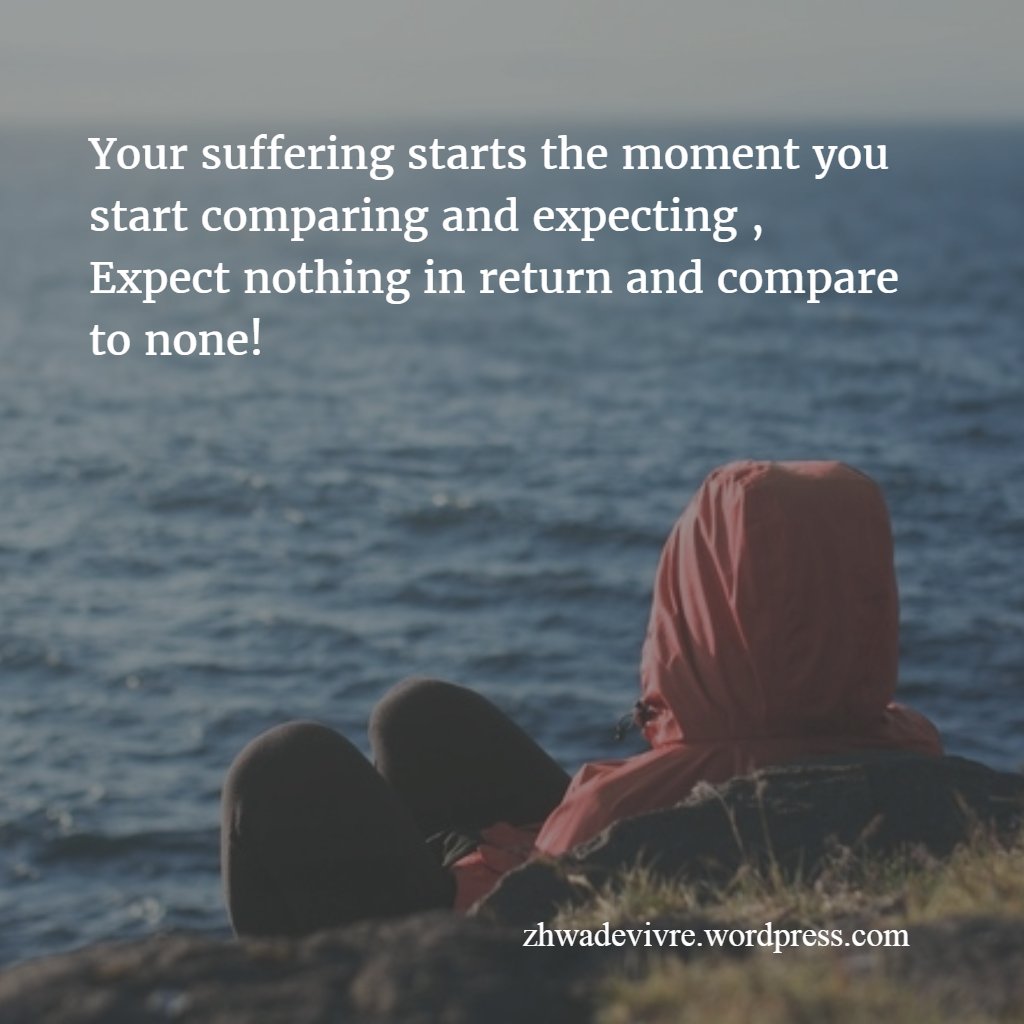 Your suffering starts the moment you start comparing and expecting, Expect nothing in return and compare to none. – Arohii
And my nominees are :
RULES
3 new Quotes for 3 days (no repetition)
3 nominees each day ( no repetition)
Quotes could be your own or anyone you like.
Inform nominees
Thank the person who nominated you.
Thank you.
-Arohii